Aquamarine Tree of Life Pendant by PhoenixFire Designs
Natural, micro faceted aquamarine rondelles in a striking pale blue are wire wrapped into this beautiful tree of life pendant featuring the icy beauty of March's birthstone.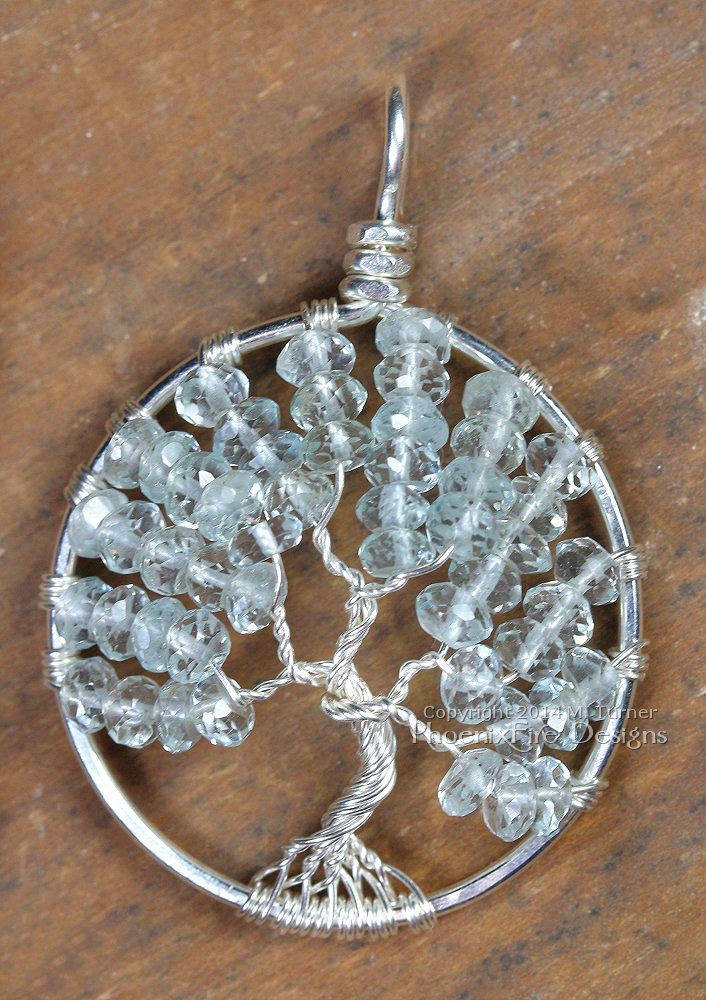 The Tree of Life is a concept that's been featured in myth, story and legend literally all around the world. Since ancient times, people have used variations on the theme. Connecting all things – the realms of the spirit, the physical, the Divine and the mundane – the roots of the Tree and the branches touch all things and bring them together in harmony.
This pendant is handmade using painstaking wire-wrapping techniques. Hand hammered non tarnish sterling silver plated wire frames and encircles the pendant is then used as the roots, trunk and branches of the tree.
Aquamarine is a natural, semi-precious gemstone in lovely tones of delicate blue. The birthstone of March, it is said to help you be in touch with your spiritual being. Known as "Water of the Sea" because of it's color, aquamarine been used by sailors for centuries to protect them on the water. It's also been long used as a strong meditation aide and when worn as a necklace, it is said to calm and sooth the nerves.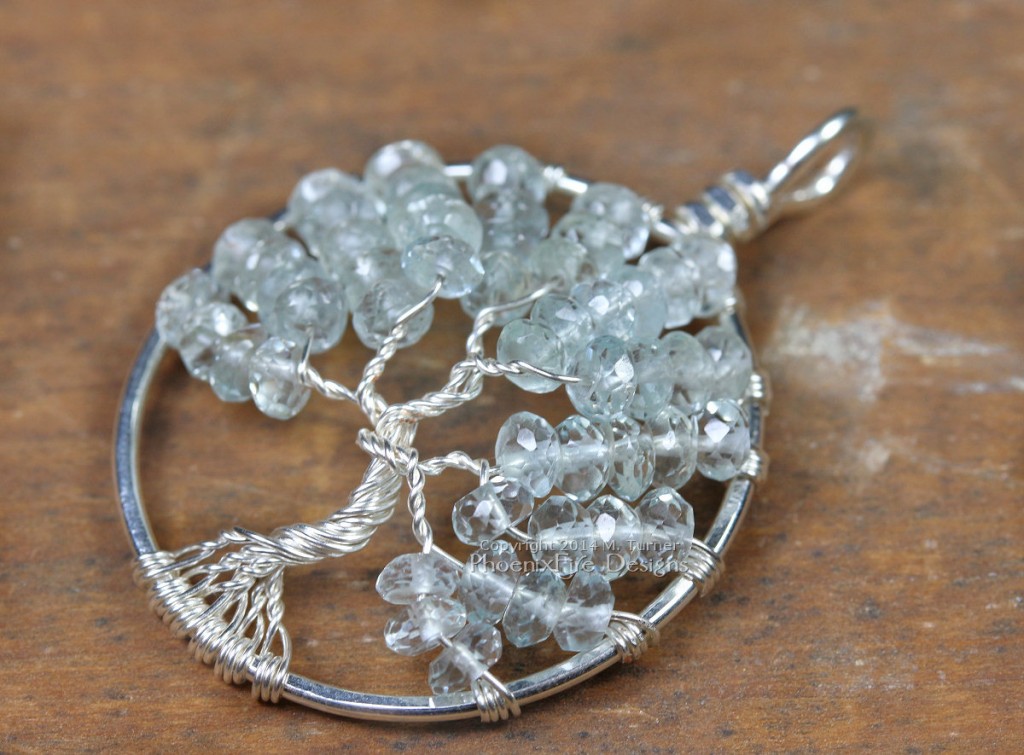 This aquamarine is a soft, pale blue. In some lighting, it looks almost like frozen ice. In others, the delicate colors of crystal clear water comes through. The micro faceting of the gems makes for a lot of sparkle and light refraction as well.
Available for purchase HERE at the PhoenixFire Designs Etsy Shop.