I had a great time at Shopapalooza 2013 this past Saturday! Located in South Straub Park in Downtown St. Petersburg, this was the 4th annual event but my first time participating. Billed as "the local alternative to Black Friday" it takes place the Saturday before Thanksgiving and features a wide host of all local businesses.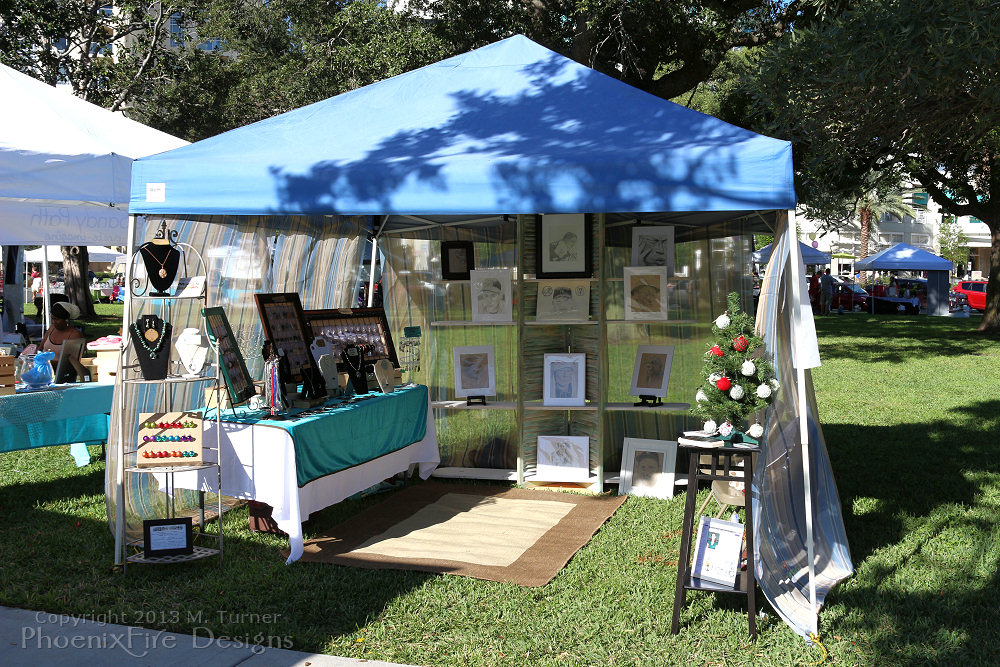 This was only my third show but it went really well and I look forward to doing more art fairs in the future!
As always, if you're unable to see us in person, the PhoenixFire Designs Etsy Shop is open 24/7!