Baltic Amber Tree of Life Pendant
Handcrafted wire wrapped tree of life pendant with genuine, natural Baltic Amber form the Autumn "leaves" of this one of a kind piece handmade by PhoenixFire Designs.
Baltic Amber isn't truly a gemstone or a crystal. It's actually fossilized tree resin; the sap from trees. It's kinda funny if you think about it that I've made a tree from the ancient remains of a tree! 😉
There is a lot of imitation and synthetic amber on the market, but this is 100% natural Baltic Amber. The Baltic region has deposits of amber dating back an amazing 44 million years to the Eocene period! You may in the Jurassic Park movies, they used a mosquito trapped in amber as the source of the dinosaur DNA. Insects really did sometimes get trapped in the sticky, viscous liquid of the tree sap which then hardened and became what we now call amber.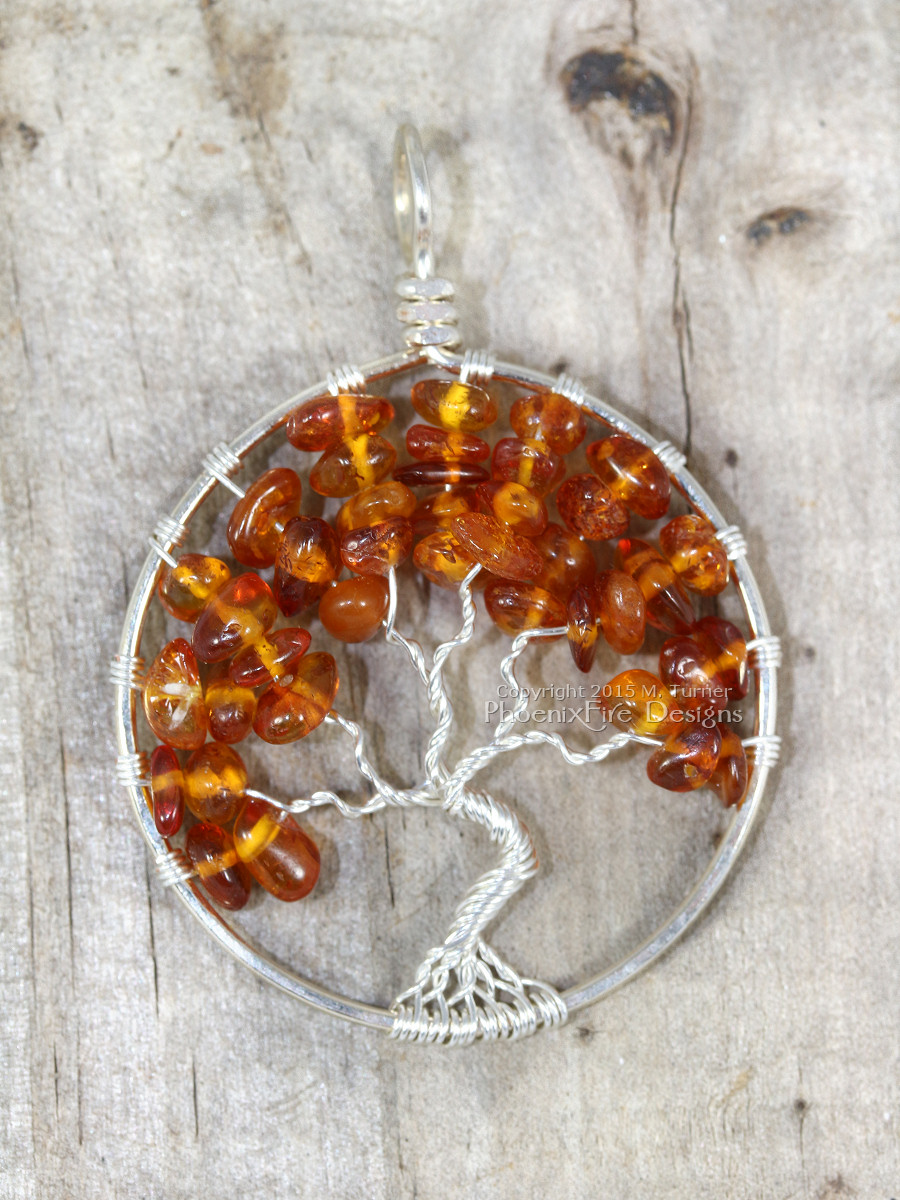 Natural amber is very lightweight and soft. It can be scratched if stored with heavy metal jewelry or items. But it's gorgeous color ranges from the palest honey through a deep, rich reddish orange such as in this piece. It very much reminds me of autumn leaves!
Amber is traditionally said to have healing and protection properties such as stomach and joint problems. It was even placed in the caskets of ancient Egyptians to ensure the body would forever remain whole in the afterlife.
Purchase this OOAK PhoenixFire Designs Baltic Amber Tree of Life Pendant here in my Etsy shop.
Like every piece of PhoenixFire Designs jewelry, this is a unique pendant, handmade from scratch in my Tampa, Florida studio. It is an artisan piece of wearable jewelry art!