Citrine Tree of Life Wire Wrapped Jewelry
Soft, pale shaded yellow faceted citrine rondelle gemstones are the centerpiece of this Tree of Life pendant handmade wire wrapped in silver wire. Birthstone of November.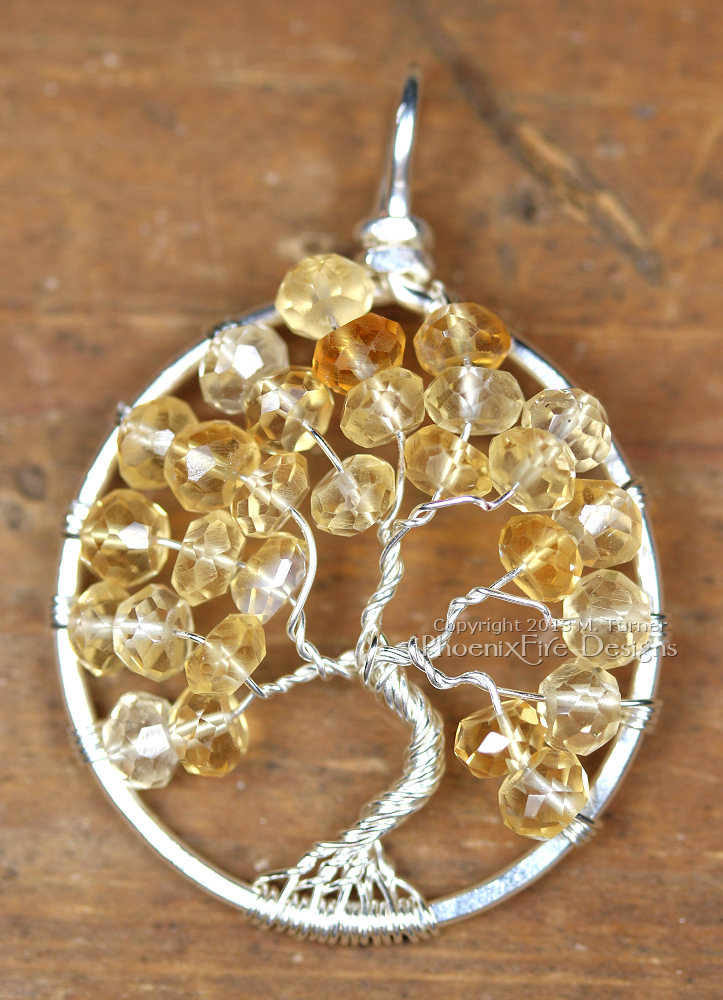 The Tree of Life is a concept that's been featured in myth, story and legend literally all around the world. Since ancient times, people have used variations on the theme. Connecting all things – the realms of the spirit, the physical, the Divine and the mundane – the roots of the Tree and the branches touch all things and bring them together in harmony.
This pendant is handmade using painstaking wire-wrapping techniques. Hand hammered sterling silver plated wire frames and encircles the pendant, and then sterling silver plated, non-tarnish wire is used as the roots, trunk and branches of the tree.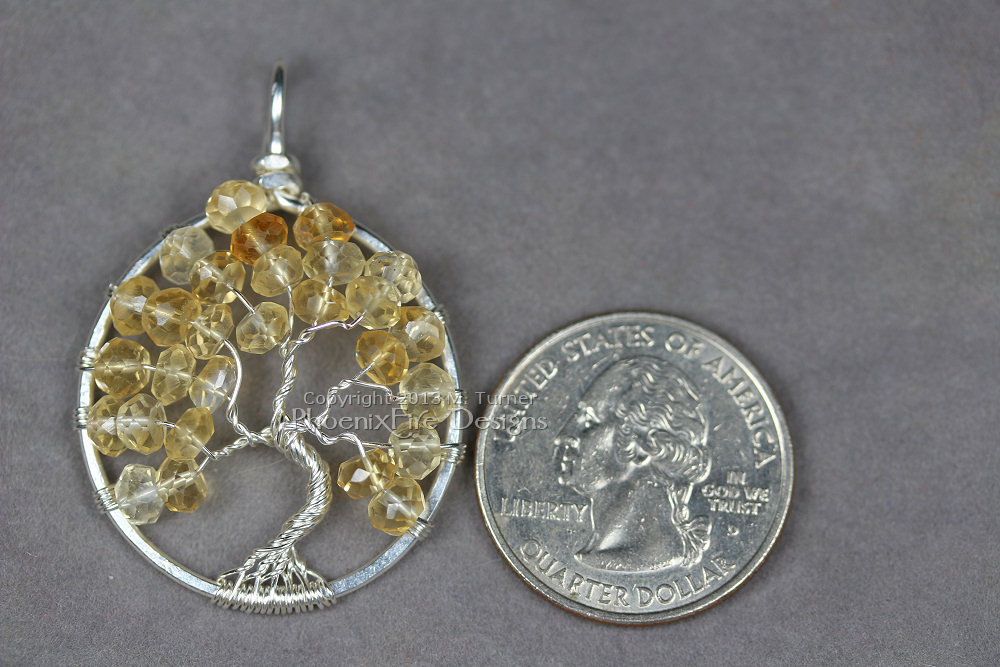 The shaded citrine in this piece is of the highest quality. Absolutely luxe and AA grade. The rondelles are micro faceted for the most amazing sparkle! All stones have been hand selected for the range of their warm, clear, pale honey tone. The stones used are clear and perfect resulting in a truly stunning piece.
Citrine is a semi-precious stone in the quartz family. Citrine has been called the "stone of the mind" and is known as the lucky "Merchants Stone". It's said to bring luck to those in sales by placing a piece in the cash drawer. Citrine is also used as an alternative to the November birthstone, Yellow Topaz, due to it's similar color.
This is just a beautiful piece. Wonderful for a November baby and anyone who likes the delicate, soft pale yellow tone of Citrine!
Available for purchase HERE.
* Every piece of PhoenixFire Designs jewelry is an original. Handmade by Me, For You! *