14k gf Tanzanite Tree of Life Pendant
Found exclusively in the foothills of Mount Kilimanjaro in Tanzania, Tanzanite is a gorgeous, blue-violet gemstone. It is a relatively "new" stone having been discovered by Tiffany & Co. in 1967. In 2002, it was named a birthstone for December (which is traditionally Turquoise or Blue Zircon) by the American Gem Trade Association – the first change since 1912.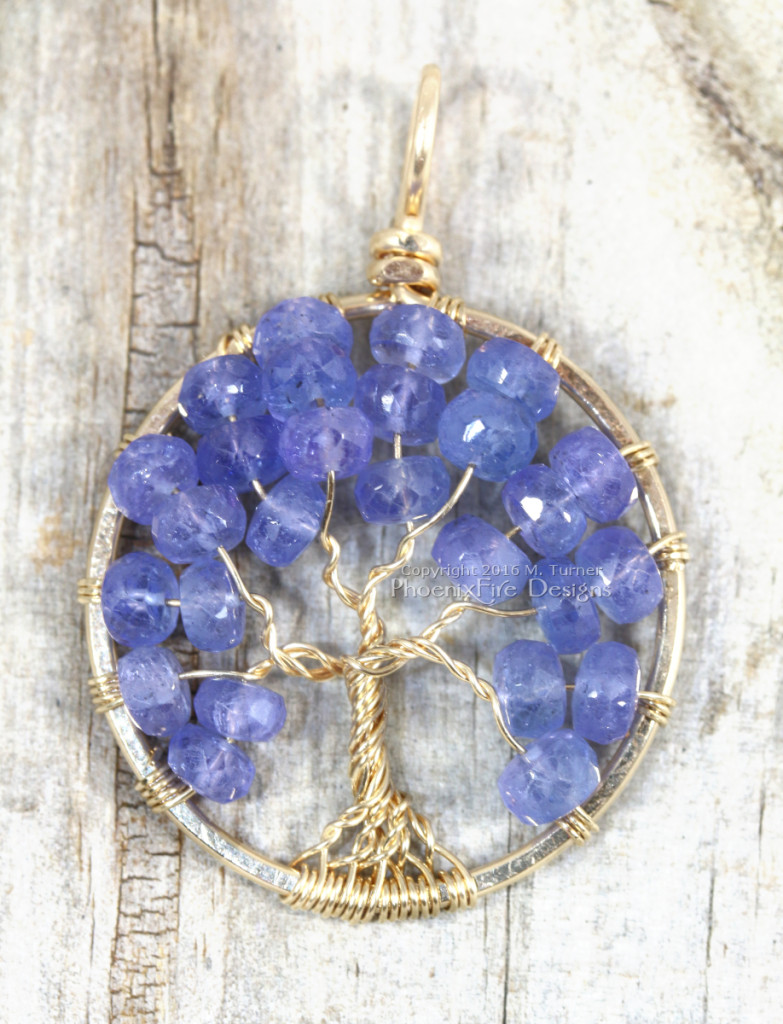 Tanzanite is a dichroic gemstone, meaning light is split into different, distinct wavelengths or colors as light strikes it and throughout different light sources. It can appear bluish-violet to violetish-blue.
My luxurious, handcrafted tree of life pendant is painstakingly wire wrapped in 14k gf wire and each beautifully faceted tanzanite gemstone is hand selected and incorporated to form the "leaves" of the tree. Handmade by PhoenixFire Designs right here in our Tampa, Florida studio it's 100% artisan made and made in the USA from start to finish.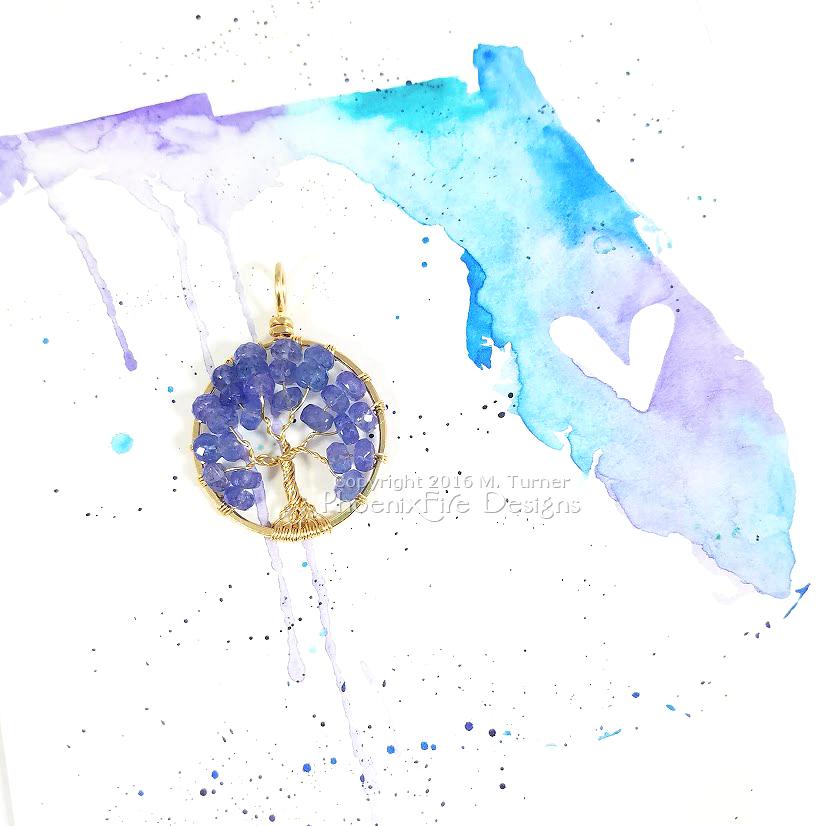 This stunning 14k gf tanzanite tree of life is one of a kind and ready to ship in the PhoenixFire Designs etsy store. It would make an amazing gift for her – perhaps an anniversary present, birthday gift idea or even a memorable push present or push gift for a new mom? No matter the reason, it's sure to be cherished!